Discover more from Beagle Voyage with Jane Liaw
For you who like travel; reflections on parenting; experiments with schooling; curious stories of science, wonder, and fascinating people; and some Pretty Good Things I recommend
Hello, friends.
We're feeling a bit better here after our bout with Covid, and have eased back into normal life, including nature school trial visits for Beanie. So far, so good. Soaring Eagle Nature School has two indoor-outdoor days per week at a cabin campsite—on those days, the students can occasionally get out of the rain, their backpacks and lunches remain dry, and they have proper toilets to use.
Thanks for reading Beagle Voyage with Jane Liaw! Subscribe for free to receive new posts and support my work.
The other two school days are completely outdoors, in a forested conservation reserve. And the kids "tree pee" when they need to go. It's not what I would want out of my work day, but Beanie does not mind. The rain has not bothered her yet either. And it has been rainy this week!
What I learned from her forest school days in Ontario is that kids are perfectly happy playing in cold, snow, or rain for hours, as long as they're bundled up. The snowier, the better. The muddier, the better. During fall season of that year, I was doing laundry practically every day because she came home from school slathered in mud. I anticipate more of the same here all winter.
Beanie seems to have gotten comfortable quite quickly with her new classmates. Many of the children in her cohort were unfortunately out sick this week, but the small number of kids attending—only 5 out of 14 came on Monday—has made integrating into the group easier for her.
More on Beanie's experiences in the mystical, misty forests soon.
Though I'm mostly recovered from Covid and have tested negative, I'm still waking up a few times every night, so the tiredness lingers. I won't write too much today; for now, let me just share some vignettes from our week.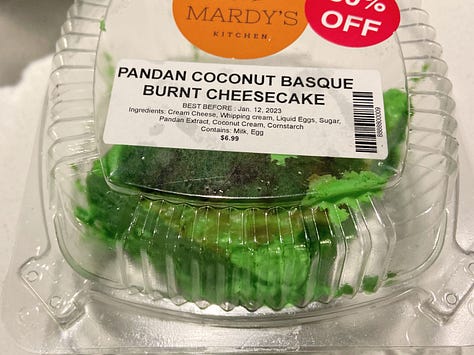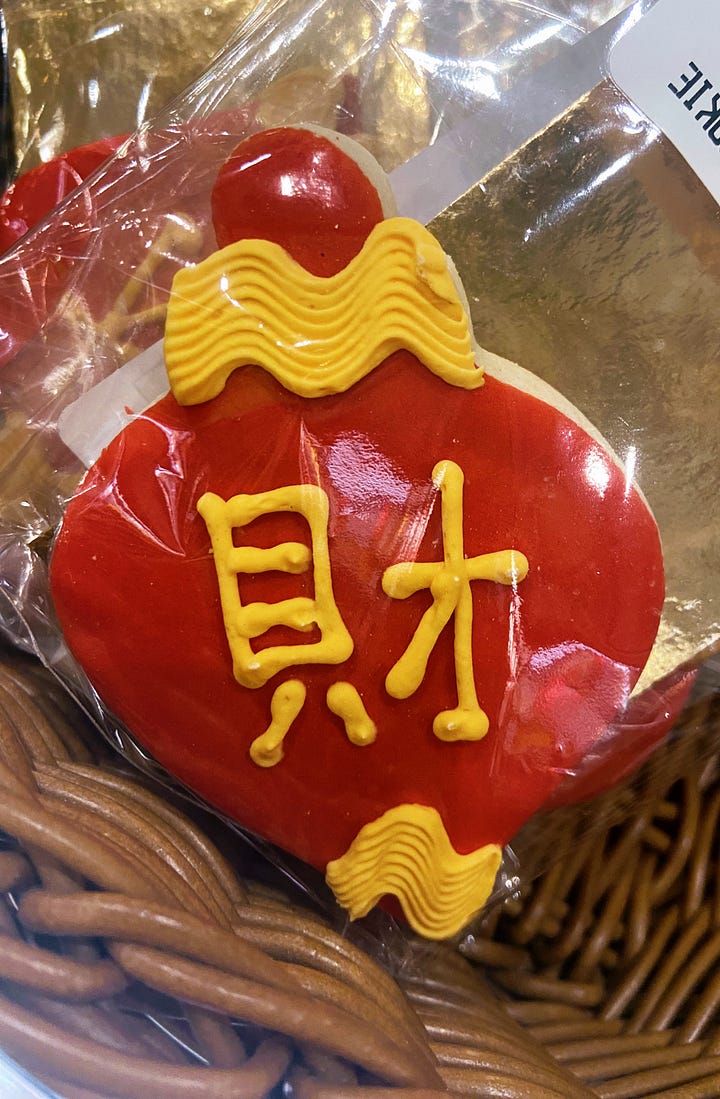 Have a good week, and happy Lunar New Year to all who celebrate it! May this Year of the Rabbit bring you health, happiness, love, and peace.
Pretty Good Things
I've watched Korean and Japanese homemaking/cozy living Youtube videos for years (more on that another day), and probably because of these viewing habits, Youtube recently recommended a video by Rajiv Surendra on the secret to getting your white laundry really white (the secret is bluing. I'm going to find a bottle of bluing liquid and try it soon). That video led me to others featuring Surendra, a man who celebrates handmade things and putting thoughtful care into everyday living.
Here is his video on how to make a bed perfectly. And here is one that introduces you to his apartment, which is populated by beautiful things. I don't have the kind of personality that drives me to fold hospital corners into my top sheets, which is maybe why I find this sort of lifestyle and person especially fascinating.
(I guess Surendra, who's also an actor, is best known for his role as Kevin G. the rapping Mathlete in the movie Mean Girls, but I didn't recognize him because…I have to confess I've never seen the movie. I am one of the few Gen X/Millennials to have missed this phenomenon. I'm sorry.)
Thanks for reading Beagle Voyage with Jane Liaw! Subscribe for free to receive new posts and support my work.